Cogeneration powers South Africa's first Tier III Certified data center
MTN's new facility makes use of Kyoto Wheel
By Olu Soluade, Robin Sloan, Willem Weber, and Philip Young
MTN's new data center in Centurion, Johannesburg, South Africa, includes a 500-square-meter (m2) space to support MTN's existing Pretoria Switch. MTN provides cellular telecommunications services, hosted data space, and operations offices via a network of regional switches. The Centurion Switch data center is a specialist regional center serving a portion of the smallest but most densely populated province of South Africa, Gauteng. The operational Centurion Switch Data Center provides energy efficient and innovative service to the MTN regional network (See Figure 1).
As part of the project, MTN earned Uptime Institute Tier III Design and Facility Certifications and the Carbon Credit application and approval by the Department of Energy-South Africa. Among other measures, MTN even deployed Novec 1230 fire-suppression gas to gain carbon credits from the United Nations Framework Convention on Climate Change (UNFCC). MTN Centurion is the first Uptime Institute Tier III Certified Design and Facility in South Africa. In addition, the facility became the first in South Africa to make use of the Kyoto Wheel to help it achieve its low PUE and energy-efficiency operations goals.
A modular design accommodates the 500-m2 white space and provides auxiliary services and functions to ensure a data center that meets MTN's standards and specifications.
Space was also allocated for the future installation of:
Radio mast
RF room
Tri-generation plant
Solar systems
Wind banks
Electrical Services
The building is divided into 250 m2 of transmission space and 250 m2 of data space. Both spaces were designed to the following specifications.
Data cabinets at 6 kilowatt (kW)/cabinet
Transmission cabinets at 2.25 kW/cabinet
Maximum 12 cabinets per row
Primary backup power with rotary UPS run on biodiesel
In row dc PDUs (15 kW)
In row ac PDUs (40 kW)
Utility supply from Tshwane (CAI applied and got a connection of 8 mega volt-amperes)
25 percent of all energy consumed to be generated from on site renewable resources
Heating, Ventilation, Air-conditioning
A specific client requirement was to build a facility that is completely off grid. As a result the design team conducted extensive research and investigated various types of refrigeration plants to determine which system would be the most efficient and cost effective.
The final technologies for the main areas include (see Figures 2-5):
Air-cooled chillers
Kyoto Wheel in main switch room
Chilled water down-blow air handling units in other rooms
Hot Aisle containment
The design for the data center facility began as a Tier IV facility, but the requirement for autonomous control caused management to target Tier III instead. However, the final plans incorporate many features that might be found in a Fault Tolerant facility.
Tables 1 and 2 describe the facility's electrical load in great detail.
Green Technologies
The horizontal mounting of the coil of the Kyoto Wheel (See Figure 5 a-b) at MTN Centurion is a one of a kind. The company paid strict attention to installation details and dedicated great effort to the seamless architectural integration of the technology.
MTN chose the Kyoto Wheel (enthalpy wheel) to transfer energy between hot indoor returning air from the data center and outdoor air because the indirect heat exchange between hot return air and cooler outdoor air offers:
Free cooling/heat recovery
Reduced load on major plant
Lower running costs
Low risk of dust transfer
Although the use of an enthalpy wheel in South Africa is rare (MTN Centurion is one of two installations known to the author), Southern African temperature conditions are very well suited to the use of air-side economizers. Nonetheless the technology has not been widely accepted in South Africa because of:
Aversion to technologies untested in the African market
Risk mitigation associated with dust ingress to the data center
Historically low data center operating temperatures (older equipment)
Historically low local energy costs
The tri-generation plant is one of the other green measures for the Centurion Switch. The tri-generation meets the base load of the switch.
MTN first employed a tri-generation plant at its head office of about four years ago (see Figures 6-8).
The data center also incorporates low-power, high-efficiency lighting, which is controlled by occupancy sensors and photosensors (see Figure 9).
Design Challenges
MTN Centurion Switch experienced several challenges during design and construction and ultimately applied solutions that can be used on future projects:
The original Kyoto Wheel software was developed for the Northern Hemisphere. For this project, several changes were incorporated into the software for the Southern Hemisphere.
Dust handling in Africa varies from the rest world. Heavy dust requires heavy washable pre-filters and a high carrying capacity in-filtration media.
The design team also identified three steps to encourage further use of airside economizers in South Africa:
Increased education to inform operators about the benefits of higher operating temperatures
Increased publicity to increase awareness of air-side economizers
Better explanations to promote understanding of dust risks and solutions
Innovation
Many features incorporated in the MTN facility are tried-and-true data center solutions. However, in addition to the enthalpy wheel, MTN employed modularity and distributed PDU technology for the first time in this project.
In addition, the Kyoto Wheel is used throughout HVAC design, but rarely at this scale and in this configuration. The use of this system, in this application, and the addition of the chilled water coils and water spray were the first within the MTN network and the first in South Africa.
Conclusion
MTN tirelessly pursues energy efficiency and innovation in all its data center designs. The MTN Centurion site is the first Tier III Certified Constructed Facility in South Africa and the first for MTN.
The future provision for tri-generation, photovoltaic, and wind installations are all items that promise to increase the sustainability of this facility.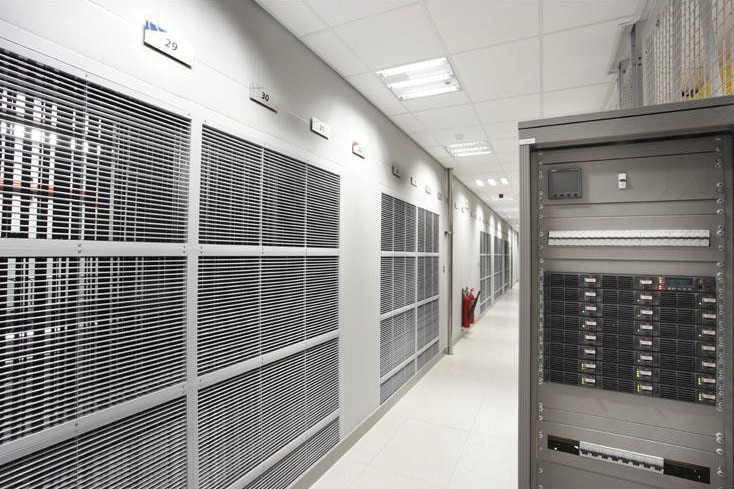 ---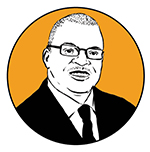 Olu Soluade started AOS Consulting Engineers in 2008. He holds a Masters degree in Industrial Engineering and a BSc. Hons. degree with Second Class upper in Mechanical Engineering. He is a professional engineer and professional construction project manager with 21 years of experience in the profession.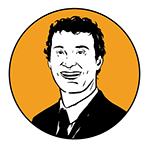 Robin Sloan is Building Services Manager at AOS Consulting Engineers. He is a mechanical engineer with 7 years of experience In education, healthcare, commercial, residential, retail and transportation building projects. His core competencies include project management, design works of railway infrastructure, education, commercial, and health-care projects from concept through to hand-over, HVAC systems, mechanical and natural ventilation, drainage, pipework services (gas, water and compressed air), control systems, and thermal modelling software.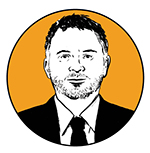 Willem Weber is Senior Manager: Technical Infrastructure for MTN South Africa, the largest cellular operator in Africa. Mr. Weber was responsible for the initiation and development of the first methane tri-generation plant in South Africa, the first CSP cooling system using the Fresnel technology, the first Tier III Design and Constructed Facility certified by Uptime Institute in South Africa, utilizing the thermal energy wheel technology for cooling and tri-generation.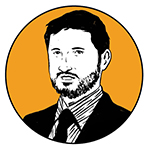 Philip Young is Building Services Manager at AOS Consulting Engineers and a professional electronic and mechanical engineer registered with ECSA (P Eng) with 10 years experience. Previously he was a project manager & engineer at WSP Group Africa (Pty) Ltd. Mr. Young is involved in design, feasibility studies, multidisciplinary technical and financial evaluations, Building Management Systems, and renewable energy.
https://journal.uptimeinstitute.com/wp-content/uploads/2014/11/MTN-cover-image.jpg
475
1201
Kevin Heslin
https://journal.uptimeinstitute.com/wp-content/uploads/2022/12/uptime-institute-logo-r_240x88_v2023-with-space.png
Kevin Heslin
2014-11-07 14:36:18
2014-11-07 14:36:18
Cogeneration powers South Africa's first Tier III Certified data center