Uptime Institute Network Activities Around the Globe
No longer "the best kept secret" the Uptime Institute Network has gone international
These interviews with Uptime Institute Network directors Rob Costa, Sylvie Le Roy, and Mozart Mello highlight the qualifications of the Uptime Institute staff working with Network members across the globe and also portray the opportunities for growth and need for the Network in different business environments. National borders do not limit business operations to a single nation or even a handful of nations. Enterprises follow business opportunities wherever they find them and feel that they can make a profit. Hence, it follows that IT operations also transcend national borders and that the data centers required to support IT can be sited in any country that offers strong Internet connections, reliable electrical infrastructure, sufficient water and other advantages deemed essential to an enterprise's 24 x 7 operation.
Nonetheless, it has long been true that the Uptime Institute Network has been rooted in North America, probably because most of the original members primarily maintained data center operations in the U.S.
Soon, this will no longer be the case. As Thomas L. Friedman, author of The World is Flat, made clear in a 2010 Symposium keynote, global connectivity is erasing the importance of national borders and time zones so that no enterprise and no individual is unaffected by worldwide competition.
The Uptime Institute Network, which supports many enterprise activities that span the globe, must itself adapt to the changing environment to meet its members' needs. To that end, Uptime Institute has expanded the Network with groups in Europe, Middle East and Africa (EMEA); Latin America (LATAM); and Asia Pacific (APAC).
Following, then, are interviews with Rob Costa, Director, Network-North America; Sylvie Le Roy, Director, Network-EMEA; and Mozart Mello, Managing Director, Latin America, representing the Latin American Network.
Costa became director of the North American Network in July 2013. LeRoy became director of the EMEA Network in February 2013. The EMEA and Latin American Networks were founded in 2011 and 2012, respectively. The APAC Network also convened for the first time in 2012.
In these brief interviews, Costa, Le Roy, and Mello will talk about their experiences in Network leadership, the challenges facing Network members, and the plans to address the globalized mission of IT.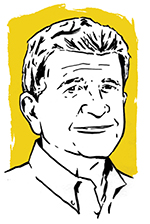 Rob Costa joined the Uptime Institute as Director, Network-North America in May 2013. He is responsible for all activities related to its management, including overseeing content development for the conferences, membership retention and growth, and program development. Prior to that he was principal of Data Center Management Consulting, which provided on-site consulting services.
Mr. Costa developed an extensive body of experience as senior IT management at the Boeing Company, where he worked for almost 38 years. Boeing's focus was on the improvement of data center availability, reliability, consolidation and cost efficiency. Mr. Costa and his team achieved over 7 years of continuous data center uptime through solid processes and communication between IT and Facilities.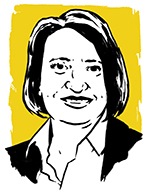 Sylvie Le Roy is Director, Network-EMEA of the Uptime Institute. She joined the Uptime Institute recently after spending 12 years at Interxion, a well-known colocation provider, where she was customer service director.  
Sylvie Le Roy's role with the Uptime Institute is to promote and develop the Network in EMEA, maximizing opportunities for network members as well as educating them on various topics with a focus on data center operations, innovation and sustainability. She seeks to hold conferences in a variety of countries to include the major stakeholders of that country and show members how each country works in respect to the data center industry.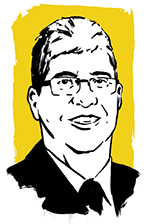 Mozart Mello is the Uptime Institute Managing Director, Latin America. He joined Uptime Institute with experience in both IT and Facilities, and in many aspects of design, build, operations and migration processes.
Mr. Mello was responsible for the startup of Uptime Institute Brasil in May of 2011. In 2012, he started the Network Brasil, an independent and self-reliant knowledge community exclusively for data center owners and operators.
Just prior to joining Uptime Institute Brasil, Mr. Mello was the Senior Project Manager for CPMBraxis in Brasil. He was responsible for managing the design and construction of Data Center Tamboré of Vivo, a 50,000-ft2 data center that received Uptime Institute Tier III Certification of Constructed Facility. He also managed the team responsible for designing the new Data Center Campinas of Santander Bank.
Mr. Mello has a degree in Electrical Engineering at Maua Engineering University, Specialization of Systems at Mackenzie University, and an MBA in Business Strategy at Fundação Getúlio Vargas.
Welcome Aboard: New Captain at the Helm
Rob, you just joined the Uptime Institute as Director, Network-North America. I know you have been attending Network meetings, assessing programs and familiarizing yourself with Network operations. Still, as the former Network Principal from the Boeing Company, you have also seen a lot of familiar faces. Is the proper greeting welcome aboard or welcome back? Perhaps I should just ask you to introduce yourself to the entire operations community that benefits from the Network.
Thank you very much for the opportunity. I retired from Boeing in August 2011 after 37 years. I spent the last 20 managing Boeing Defense's enterprise data centers.
In the beginning of those 20 years, I managed the primary two of those data centers, which were located in the Puget Sound area (Washington State). And not too long after that we consolidated many of the smaller server rooms into the two main facilities located in Bellevue and Kent, WA.
And then the years passed, and we eventually merged with McDonnell Douglas, and were part of many other smaller M&As. Each of those companies came with their own data centers, so we had a major program to bring those data centers into the Boeing family under a single point of contact. I wound up managing all the Boeing data centers throughout the U.S. and two small server rooms, one in Amsterdam and one in Tokyo.
In my last few years with Boeing, we undertook a program called Data Center Modernization, which set up a strategy to merge all the data centers into three new data centers across the U.S.
We completed the first phase of that program by migrating into a data center in the Phoenix area, and the second site is currently underway. That in a nutshell is my background with Boeing. On May 1 of this year I joined the Network and am excited to be here.
Have you had any previous experience with the Uptime Institute Network?
In 1996 Boeing joined the Uptime Institute Network. At that time it was the Uninterruptible Uptime Users Group (UUUG) with Ken Brill. And Boeing has been a member since 1996. I was a principal representing Boeing to the Network for probably about my last 10 years at Boeing. We hosted several meetings at our Boeing sites and found membership very valuable in managing enterprise data centers.
I think it is important to note that you had retired from Boeing in 2009. What made the director position so interesting that you came back to the Network?
I guess the main reason I came back to work was that I had attended so many conferences and watched all the previous directors at work that I always thought it would be interesting to be able to interact with all the members and be able to provide some value to data centers across the U.S. So, when that opportunity came to me, it was very attractive. It was something I just wanted to do.
What do you see as the Network's strength? Can you say how you used the Network at Boeing?
We used the Network a lot. One of the biggest values we found was the ability to use email queries when we trying to improve our own sites and processes. We'd hit decision points along the way, and we'd always wonder what other members were doing with regard to a specific issue. And, one of the values we found in the Network was the ability to query the members.
We would form a series of questions, which Network staff would send to the entire membership of more than 70 enterprises. So we would send out a questionnaire we developed and the members responded. Not every member responded to every question, but we'd get a good percentage return on our questions. The responses from other members helped us formulate our decisions on where we wanted to go, and it was all information from members who were also running enterprise data centers.
I bet we probably did that 15-20 times through my career at Boeing. Beyond the queries, we also got a lot of value from attending the conferences and building relationships. When I was with Boeing, I'd develop relationships with other Network members and would look forward to seeing them at Network conferences a couple of times of year.
Because of those relationships, well, there is no resistance to picking up the telephone or sending an email about a specific issue or asking how another member might attack it. I'm not talking about the email queries; I'm talking about just picking up the phone.
In the Network, you develop those relationships, and some of them become very strong. Then you have very good discussion on the phone regarding specific issues. It's one of the great values of the Network and you can utilize it to the fullest extent on an ongoing, even constant, basis.
What kinds of issues would you ask about in an email query?
The most recent one that comes to mind is that Boeing changed its strategy in regard to owning/operating its own data centers to moving into leased facilities, which generated many questions.
What we wanted to know is were there any members who went through the same process, and, if so, what was their decision making process and how did that turn out for them.
So we formed our questions around that topic and the Network staff sent it out. We got very good responses that guided us in that decision, and Boeing went forward with that change.
How has the Network changed?
A: Now that I am a member of the Network again, only from a different perspective, many of the companies are the same. They were members when I attended conferences as a member. But the faces have changed. The new people bring some new ideas with them. The Network is always getting refreshed, even though many companies have been there for many years. In many ways, the challenges addressed by the Network are continual: planning, continuous improvement, mitigating risk. The folks that are members are bringing their own ideas, so members are always getting a new view of facility operations, maintenance, etc.
Also IT involvement seems to be growing. I remember going to meetings and it would be all Facilities people with one or two IT people among them. Now it seems that the population of the IT side of the house is growing within the membership.
Can you share some of the Network's plans for the future?
A: I think the main vision over the next three years is to grow the Network to infuse new ideas. I guess one of the big things we are looking to do is grow the Network. We're at about 66 and would like to grow that to about 100 companies in three years. Among the main reasons to grow the Network is to bring additional new companies on board with new ideas. We'd have new facility managers on board with fresh ideas of how to operate major enterprise data centers. We're also thinking about mixing the organization up just so that the members are meeting with new people making new relationships.
Customer Service Provides a Great Perspective for First EMEA Network Director
Sylvie, please tell me about your career and how it prepared you for your current role.
I joined the Uptime Institute in February 2013, and it started quite well because we had our first EMEA Network conference in Frankfurt and that was my first opportunity to meet with all the members. I used to work for Interxion, which is one of the main colocation providers in Europe.
I spent 12 years there, starting on the help desk and working my way up to customer service manager for the group. So I know quite a bit about data centers now. I was dealing with crisis management for all 33 sites in Europe.
I am very much in tune with what data centers need now, what they might need in the future and what the issues are.
Did you have any exposure to the Network before you became Director, Network-EMEA?
Interxion has been a Network member since 1997 (Interxion was a founding member of the EMEA Network). I used to work closely with Phil Collerton, who was the VP Operations at Interxion (now Uptime Institute's Managing Director, EMEA) and Lex Coors, CEO there. We used to be the trio during crisis management, so I was very well aware of the Uptime Network before I joined.
What made the position at the Uptime Institute Network interesting to you?
Seeing the industry from another angle. From just the colocation point of view to all the different data center facilities that exist and what they are about, depending on the center, and all the different technologies that are used. I think its also interesting that the Uptime Institute Network is the original forum for the data center industry. For me, learning and exchanging information between data center experts is the best way to do it.
What are the most important values of the Network? What do you see as its strengths?
Well the Network in EMEA little different than in the U.S. I think our strength is that EMEA is not quite as developed so we have a little more leeway as to how we want to develop it.
In EMEA, the members, are on average, in a higher position, so they have more decision making power. And, they can influence more in their own company how things are done, or they can even have more impact on other members from either smaller or larger companies. It can work both ways.
Why has it developed that way?
I think the Uptime Institute Network in Europe, at least for me at Interxion, is perceived as prestigious. And in 2008, it was really the only body that was looking after all data center issues and best practices. Since then, there have been other organizations and various lobbying groups that have been formed in Europe. I think the Uptime Institute is still considered the original group and what we say matters.
Have you had time to establish goals for the Network or what direction you might go?
Yes, I think priority number one is to increase membership, so that allows us to develop more topics. There will always be M&E topics, but I'd like to see it go to another level.
Two, the Network could cover the IT part, the cloud and the diffusion of data centers and IT budgets.
And, three, in the future I would like to give more attention to the financial aspects of anything to do with data centers. Basically I don't want it to be just M&E, but expand to really having anything to do with the data center because it is all interlinked. It's all what our members are thinking about, especially when they are at a responsible level. So it's not just how it works, but it's how can we save more money doing this, and if we do things in a certain way what does it mean for the future. Data centers are a fast-moving environment, not necessarily the building itself, but the technologies that go with it. It is important to keep your finger on the pulse really.
Getting the Latin American Network Launched
Mozart, please tell me a little about your background.
I'm the Managing Director of Latin America and Director of its Network. I joined Uptime Institute with experience in both IT and Facilities and in many aspects of the design, build, operations and migration processes. I had been at the Fall Network meeting in San Antonio in 2011 before the first meeting in Brasil in 2012. It was very important to understand the methodology and process of the Network and to maintain the standard of Network meetings at Brasil/LATAM.
In May 2012, I helped start up Uptime Institute Brasil, which enabled us to introduce the full complement of Uptime Institute services to Brasil including Tier Certification, consulting and training. As director, I represent and lead the commercial interests of Uptime Institute Brasil in Latin America. In 2012, we started the LATAM Network Brasil.
As Managing Director in LATAM, what is your relationship to the Network?
I have the mission of spreading knowledge of the concept and benefits of the Network in LATAM and to build a Network group that includes different industries before hiring a Network Director for LATAM. To that end, I´m responsible for planning for LATAM Network with Uptime Institute COO Julian Kudritzki.
Please tell me about the early development of the LATAM Network.
I have 25 years of experience working with data centers, so I have a good relationship with the most important clients and users of data centers in Brasil. This experience helped us start the LATAM Network in March 2012. We held our first Network meeting in São Paulo, Brasil, in 2012, with our three founding members: Bradesco Bank, Itau-Unibanco Bank and Petrobras.
This meeting was very important even though we had only members from Brasil, because our clients could evaluate the real benefits of being a member of the Network.
The Brasilian members have already participated at the North American Network's fall meeting in Atlanta in 2012.
The experience of the Brasilian members at the Fall Network meeting in the U.S., where they shared experiences with members from different cultures the growth of the data center industry in South America, encouraged us to invite members from other South America countries to join the LATAM Network. So, at our 2013 Network meeting in Brasil, we had six Network members, including our first member from Chile. Now we have members from banks, oil/gas, data center services providers and internet/mobile telephone services.
Growing from a Brasilian meeting to a Latin American meeting gave us the opportunity to better understand the data center industry in all of Latin America, and understand different cultures, difficulties and plans for future.
What Network services been offered to LATAM members?
We offer all the Uptime Institute Network services like AIRs, papers, exchanging information and questions with members, webinars, and two conferences, one meeting in Brasil and either a North America or EMEA fall Network meeting.
Which activities seem to best meet the information needs of LATAM members?
One of the most important is the ability to consult other members about news or implementation questions for new projects in Brasil, and then using these recommendations and experiences to avoid any mistake and to have better results.
Another important benefit is the ability to participate at the North America or EMEA Network fall meeting, exchanging experiences with people from other countries and visiting different data centers for the Network data center tour.
How do you expect the Network to grow in coming years?
The growth in all areas will be faster as members make use of the benefits. I believe that in the long term we will see the growth of a global Network.
The Uptime Institute has many global clients and Network globalization will help data centers reduce efforts and costs to have a better operation.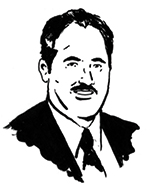 This article was written by Kevin Heslin. Mr. Heslin is senior editor at the Uptime Institute. He served as an editor at New York Construction News, Sutton Publishing, the IESNA, and BNP Media, where he founded Mission Critical, the leading publication dedicated to data center and backup power professionals. In addition, Heslin served as communications manager at the Lighting Research Center of Rensselaer Polytechnic Institute. He earned the B.A. in Journalism from Fordham University in 1981 and a B.S. in Technical Communications from Rensselaer Polytechnic Institute in 2000.
https://journal.uptimeinstitute.com/wp-content/uploads/2014/07/network.jpg
475
1201
Kevin Heslin
https://journal.uptimeinstitute.com/wp-content/uploads/2022/12/uptime-institute-logo-r_240x88_v2023-with-space.png
Kevin Heslin
2014-07-21 06:15:14
2014-07-21 06:15:14
Uptime Institute Network Activities Around the Globe